Congrats to Charlotte's Web!
Our 2020 Spring Showdown Winner!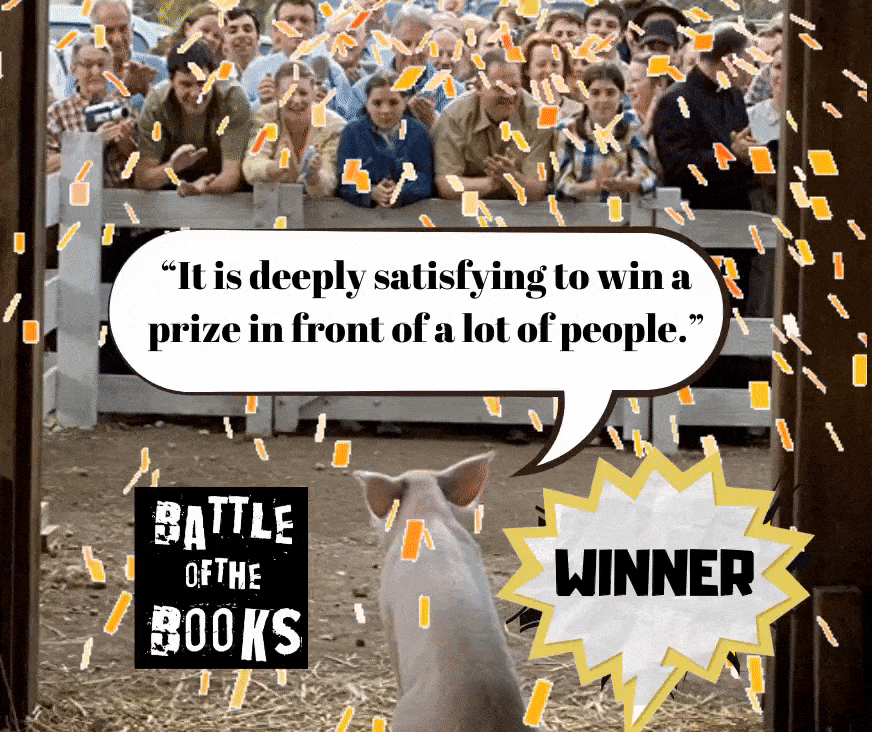 Thanks to you, this classic work of literature is now part of the OPL's recorded history as the first champion of the Battle of the Books Spring Showdown!

Tell us your champs for each category and see your faves triumph!
What is the Spring Showdown?
64 books from this year's list are vying to win the newly created, and already coveted title of 2020 Book Champ!
It's a six-week showdown of voting mayhem, open to all ages, all readers, all schools!
View the list.
Email us now with your vote! You can also vote via Instagram on our Teen Instagram and Main OPL account, check the stories for suprise polls!
Every Friday at 12:00 p.m., we will release the week's results, and your new voting list!
All voters will be entered into a prize pack draw!
Please join us for this celebration of community, reading, and literacy. Show the world your book love by voting for your favourites! We want to see which one emerges as the winner of our Spring Showdown series!
The Books!
View the booklist.
View the book covers.
How to Play!
Look here for the next round to be posted every Friday at 12 p.m.
Cast your vote by emailing us your pick!
You can vote every week!
Polls close on Thursdays at 12 p.m.
Your vote counts as a ballot toward the prize pack!
Only one vote per email, so choose wisely!
Our Book Champ will be declared on May 15th!
Voting Schedule
Round 1 (64 Titles) Voting Friday, April 3 to Thursday, April 9

Round 2 (32 Titles) Voting Friday, April 10 to Thursday, April 16

Round 3 (Sweet 16) Voting Friday, April 17 to Thursday, April 23

Round 4 (Elite 8) Voting Friday, April 24 to Thursday, April 30

Round 5 (Final 4) Voting Friday, May 1 to Thursday, May 7

Round 2 (Top 2) Voting Friday, May 8 to Thursday, May 14

SPRING SHOWDOWN WINNER ANNOUNCED Friday, May 15
Battle of the Books in history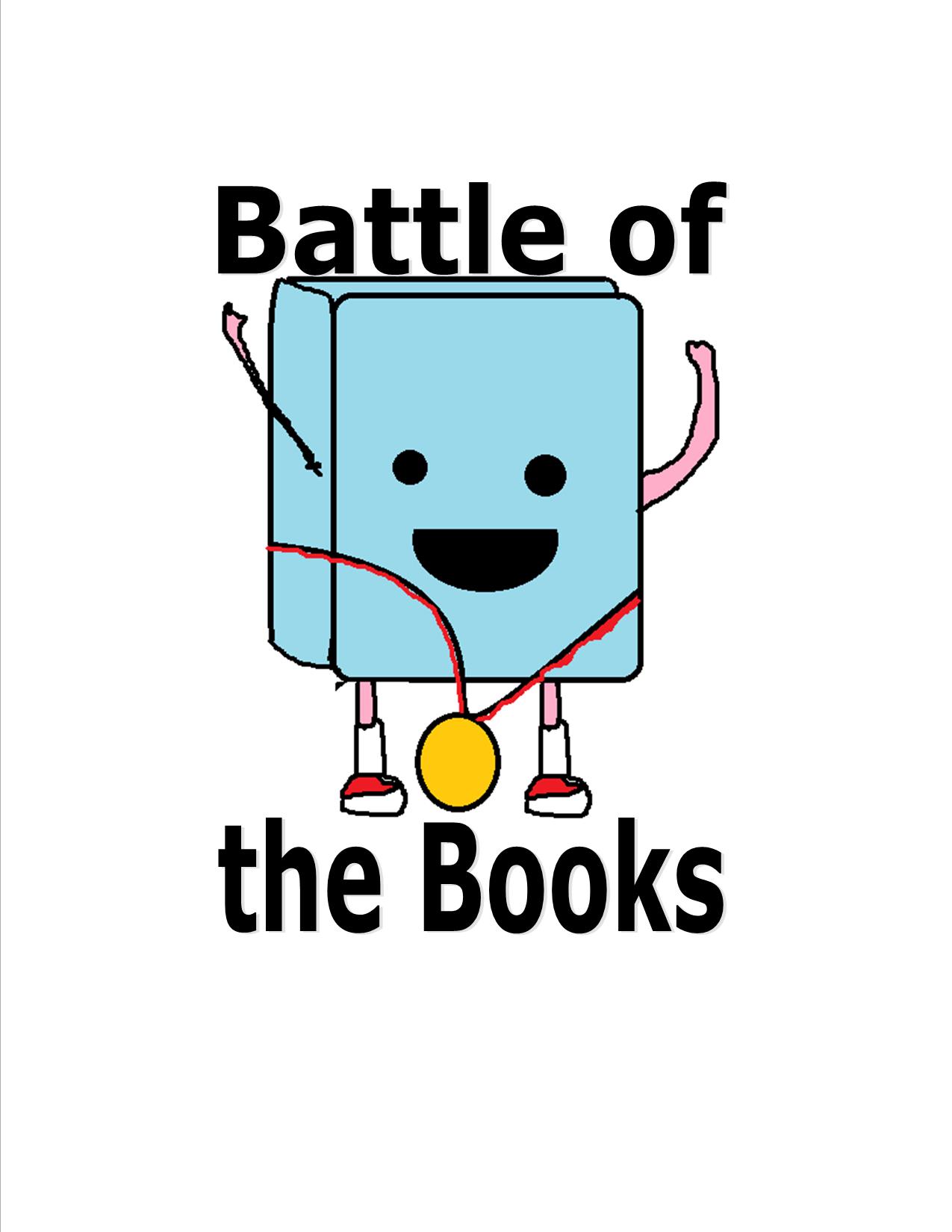 A list of 100 books is curated by the Orillia Public Library staff at the beginning of the school year. We promise every book is a good book, (you just might not like it)!
Schools make teams to gather every May at the Library for a Battle tournament!
2019 Tournament
Congratulations to our 2019 Champions: East Oro Public School!
Congratulations to our past winners!
| | |
| --- | --- |
| 2018 | The Homeschool Team |
| 2017 | The Homeschool Team |
| 2016 | Rama Central Public School |
| 2015 | The Homeschool Team |
| 2014 | St. Bernard's Catholic School |
| 2013 | The Homeschool Team |
| 2012 | St. Bernard's Catholic School |
| 2011 | The Homeschool Team |
| 2010 | The Homeschool Team |
| 2009 | East Oro Public School |
| 2008 | St. Bernard's Catholic School |
| 2007 | Orchard Park Public School |
| 2006 | Orchard Park Public School |
| 1998 | Orchard Park Public School |
| 1997 | Orchard Park Public School |
| 1996 | Hillcrest Public School |
| 1995 | Monsignor Lee Catholic School |
| 1994 | Hillcrest Public School |
| 1993 | Monsignor Lee Catholic School |
| 1991 | Monsignor Lee Catholic School |
| 1990 | Monsignor Lee Catholic School |
| 1989 | Monsignor Lee Catholic School |