The Battle Has Ended!!
Congratulations to the 2023 Battle of the Books Champions...Keystone Montessori! Not only does this team get bragging rights, but will also get their school added to the Battle of the Books trophy!
This was an intense battle that all teams trained diligently for. Thank you to all the teams that participated!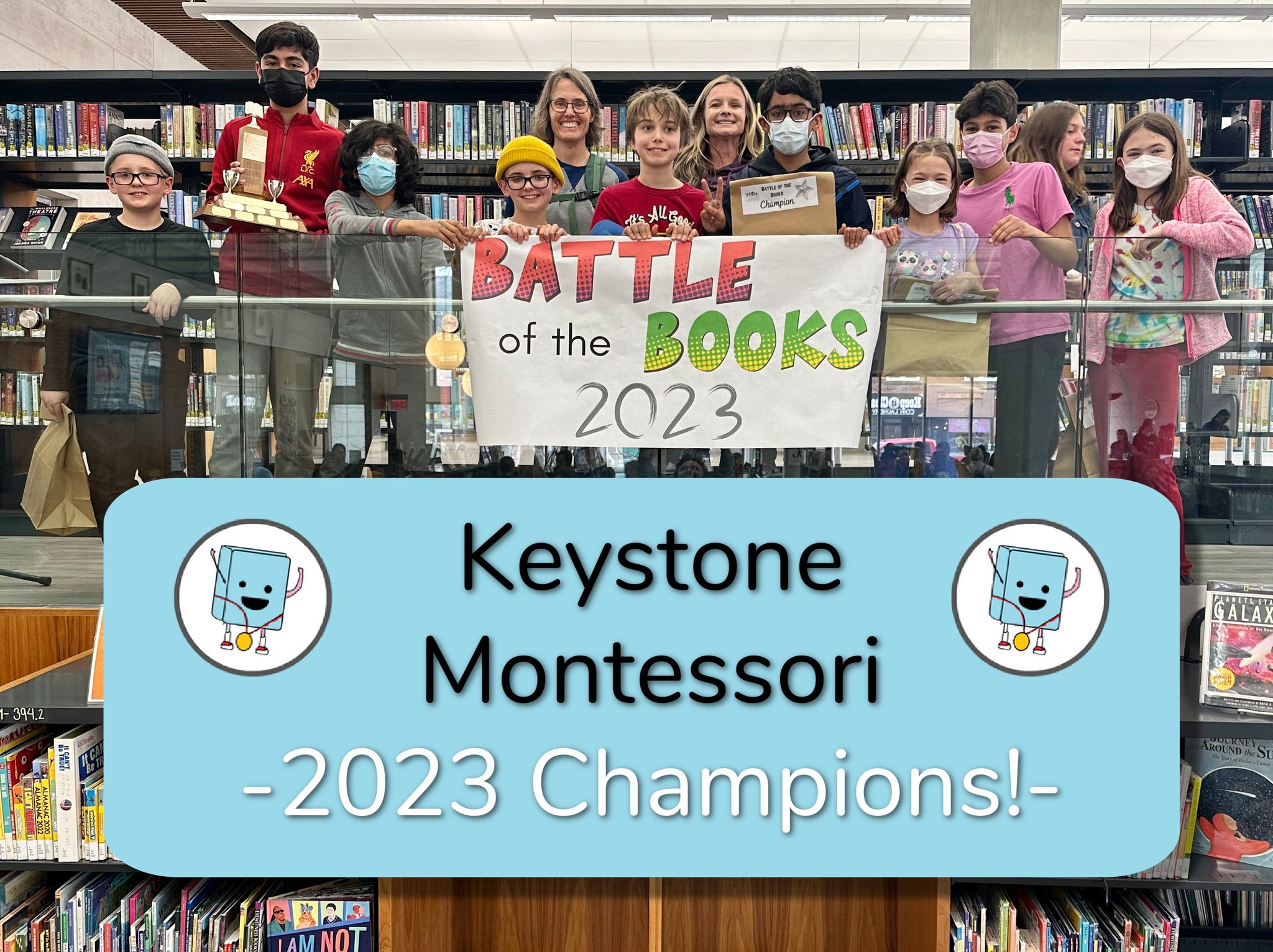 Battle of the Books is an engaging and competitive reading program for students in Grades 4-8. This program encourages students to expand their reading horizons through the discovery of new authors and genres. Each school put together a team of up to 10 students to read 100 books from our staff curated list and compete to win the title of Battle of the Books Champion.
Interested in learning about how to participate in the 2023-2024 battle? Contact us for more information!
Check out the 2022/2023 Battle List!
---
Battle of the Books Through the Years
2022 Tournament
Congratulations to our 2022 Champions: Monsignor Lee Catholic School!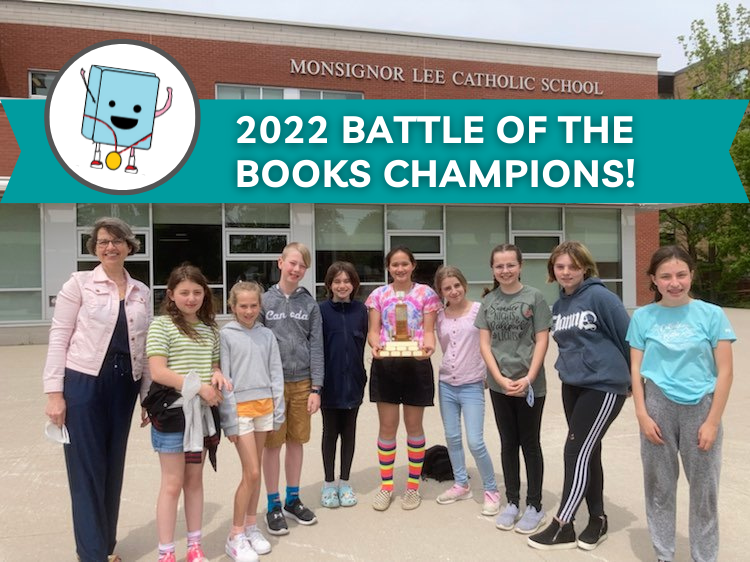 Congratulations to our past winners!
| | |
| --- | --- |
| 2019 | East Oro Public School |
| 2018 | The Homeschool Team |
| 2017 | The Homeschool Team |
| 2016 | Rama Central Public School |
| 2015 | The Homeschool Team |
| 2014 | St. Bernard's Catholic School |
| 2013 | The Homeschool Team |
| 2012 | St. Bernard's Catholic School |
| 2011 | The Homeschool Team |
| 2010 | The Homeschool Team |
| 2009 | East Oro Public School |
| 2008 | St. Bernard's Catholic School |
| 2007 | Orchard Park Public School |
| 2006 | Orchard Park Public School |
| 1998 | Orchard Park Public School |
| 1997 | Orchard Park Public School |
| 1996 | Hillcrest Public School |
| 1995 | Monsignor Lee Catholic School |
| 1994 | Hillcrest Public School |
| 1993 | Monsignor Lee Catholic School |
| 1991 | Monsignor Lee Catholic School |
| 1990 | Monsignor Lee Catholic School |
| 1989 | Monsignor Lee Catholic School |