Drop-in to our YouTube Channel for a selection of Virtual Drop-In Storytimes from our homes to yours!
Pig the Star
Join Sam in this tale of the world's most self-centered pug who wants to be the star of a fun photo shoot.
My Tiny Pet
Join Chanel as she shares this witty celebration of the tiny tardigrade, a microscopic creature that looks like a bear.
Once Upon a Unicorn's Horn

Join Emily as she discovers how unicorns got their horns! Find out in this charming picture book about friendship, family, and magic.
Frog and Toad Together: Cookies
Erin is reading a story from Frog and Toad Together called Cookies. This story reminds Erin of a good friend she has not seen in a long time, who loves to share cookies as much as she does.
One of the best ways to encourage a love of reading with your family is to share books you like and talk about why you like them. Research has shown that when you talk about what you are reading it encourages you to read more.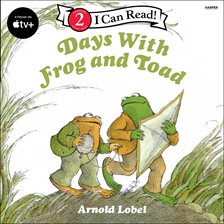 Check out the other great books by Arnold Lobel that are available on Hoopla including Mouse Soup and Frog and Toad all Year. There are also audiobooks read by the author himself, including the entire Frog and Toad collection available with one download.
OPL Pro Tip: Search "Arnold Lobel" to see everything that is available.
Some of our newer favourite family reads are available throughTumbleBooks Try Kate DiCamillo's Mercy Watson Series which follow the adventures of a lovable but stubborn pet pig named Mercy. This award winning series is a family favourite at OPL.
A pig who loves to clean? An owl who likes a reasonable bedtime? A character who doesn't want candy for dinner? Amy Krouse Rosenthal turns classic tales upside down in Little Oink, Little Pea and Little Hoot. These sweet stories are sure to be enjoyed over and over.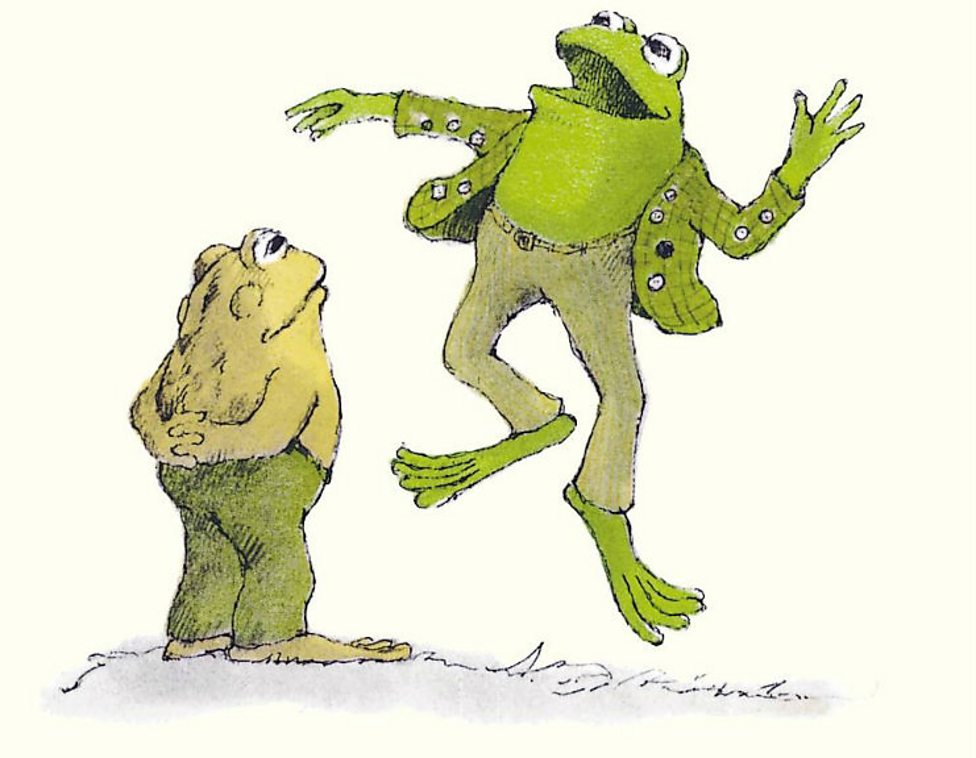 Did you know 2020 is the 50th anniversary of Frog and Toad? Celebrate with craft ideas, colouring pages and writing activities from Harper Collins Publishers.
Little Excavator
Little Excavator is a great example of a story that highlights rhyming words and sound effects.
Sharing stories with rhyming words and sounds helps to build phonological awareness, which means recognizing and learning the small sounds in words. Here are some other examples from our digital collection to share with your family.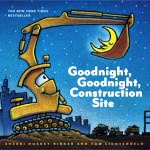 Read!

If you like rhymes and cool construction vehicles Goodnight Goodnight Construction Site by Sherri Duskey Rinker is a perfect read for you. As night falls all the hardworking trucks get ready to say goodnight so they can be ready for another fun day. Enjoy this book with your whole family.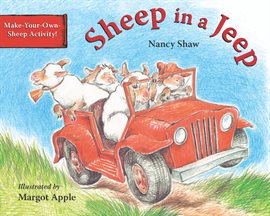 Sheep in a Jeep by Nancy Shaw is a classic storytime fave at OPL. Rhyming text, fun illustrations and sheep doing silly things, this story has it all. This title is available on Hoopla as part of the bonus borrows, which means it doesn't count towards your monthly 8 downloads. This is a read along eBook, so you can read it yourself or have it read to you.
Enjoy the story readings and activities provided by one of OPL's top authors James Dean, author and illustrator of Pete the Cat.
His site has videos, singalongs readings and printable activities for for fans of Pete to enjoy.
Dear Zoo
Enjoy Emily's storytime! She is reading a book with sounds, which is a critical building block for literacy!
Reading books with sounds helps to build phonological awareness, which means hearing and knowing the smaller sounds in words. Knowing the smaller sounds makes it easier for children when they learn to read.
Dylan Pritchett celebrates sounds on TumbleBooks!
When the animals in the jungle get together they discover that each of them has a unique sound to contribute to the song they make together.
The First Music is a fun read aloud for the whole family.
OPL Staff Fave Go to Sleep Little Farm by Mary Lyn Ray is a calm nighttime story with rhyming text, and beautiful illustrations by Christopher Silas Neal. Find it on Hoopla!
Fans of the classic Goodnight Moon? You and your family will love this story.
Calling explorers, of every age!
The Ingenium Channel is a digital hub featuring curated content related to science, technology and innovation to help science enthusiasts, teachers, parents, and curious Canadians share and engage with innovative stories through focused news, articles, blogs, podcasts, and videos.
The Hike
Reading a book about a hike while out for a hike? What will Sarah think of next?
The Hike by Allison Farrell is a lovely story and a great example of the rich language that is found in picture books.
Did you know that picture books contain three times more rare words than typical conversation? Reading books with young children helps to build their vocabulary, which is an essential Early Literacy skill. Children learn new vocabulary best in context so take a hike and learn some new words together!
Explore the Nature All Around series on Hoopla by Pamela Hickman!
*search Nature All Around in series to find them all
Want to learn even more about the awesome natural world all around you? To browse the dozens of children's books available on Hoopla about nature search "nature" and then use the filter option to narrow down to children's titles only!
Learn all about the important role bees platy in our world. Read The Bumblebee Queen by April Pulley Sayre and follow one queen bee through spring, summer and fall as she finds a nest, gathers nectar, lays eggs and tends her colony!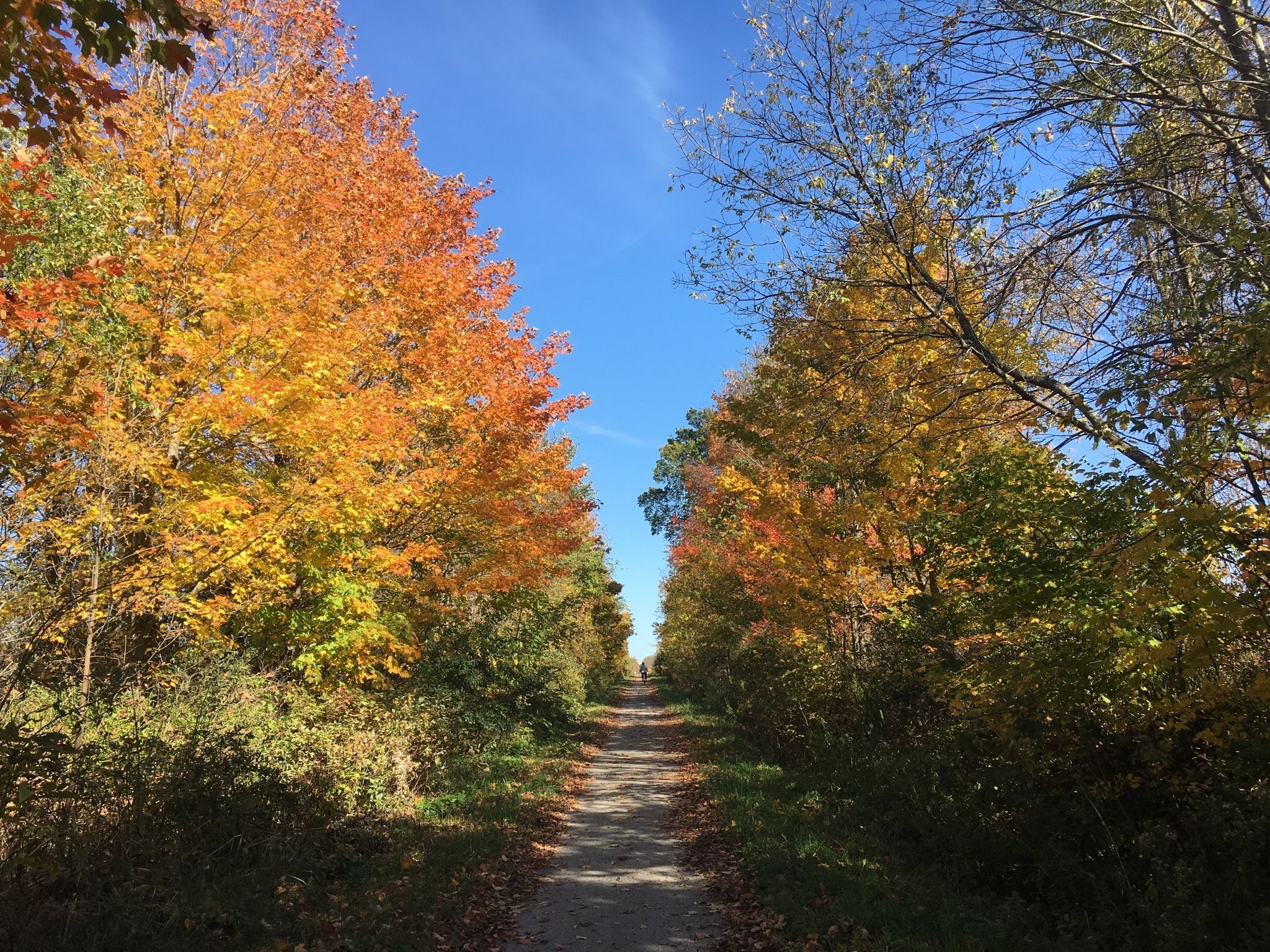 Explore!
Want to head out for a hike with your family? Check out the trails around Orillia!
Explore!

Check out Nature Canada for some great activities to do with your family. There is a nature scavenger hunt, backyard bird safari and tips for being a good neighbour in your "nature hood."
Tap the Magic Tree
Chanel is ready for spring in this storytime, are you?
Reading books with your child is the single most important activity you can do to help get them ready to read. Reading an interactive book like Tap the Magic Tree helps to build print awareness -- they learn that the letters have something important to decode!
Read!

Explore our Hoopla app to find many great books about spring. OPL favourites include And Then It's Spring by Julie Fogliano and Abracadabra It's Spring by Anne Sibley O'Brien.
OPL Pro Tip: search "spring" and use the filter option to narrow it down to children's titles!



Read!
TumbleBooks has a lovely introduction to learning about the four seasons with Our Seasons by Grace Lin. Learn about how snow is formed, what makes a thunderstorm, why bees like flowers and more!
Check out the Canadian Museum of Nature: it's fun, education and interactive, with virtual galleries, illustrated field notebooks, and interviews with wildlife experts!
A Nest is Noisy
Join Erin as she delves into her favourite collection, our Juvenile Non-Fiction section! Erin shares an idea for an activity that your family can create together to explore habitats. A Nest is Noisy, by Dianna Hutts Aston and Sylvia Long, is a favourite of OPL staff, we recommend it often to families who want to learn more about nature. Reading factual books with young children helps to build background knowledge and conceptual thinking skills. Research has shown that this is an essential building block in helping children get ready to read!
Read!

Check out Hoopla for more books by Dianna Hutts Aston and Sylvia Long. They are beautifully illustrated and full of poetic language and interesting vocabulary.
Our TumbleBooks Collection has so many fascinating books to learn more about animals! Do Frogs Drink Hot Chocolate?:How Animals Keep Warm is a fun way to learn about how animals adapt to different temperatures. This was a top recommended read during last year's TD Summer Reading Club!




Explore!
Get an up-close look at the nest of a bald eagle. The Hancock Wildlife Foundation has five live camera feeds of bald eagle nests in British Columbia. You will get to see what the nests are made of, what the eagles eat and when the eggs hatch!
Ernest
Join Samantha as she hosts today's storytime! She's bringing you Catherine Rayner's Ernest. Enjoy this timely tale.
Ernest
is a delightful story that introduces children to lots of new words in a fun way. Experiment with finding all the words for big and small with our
scavenger hunt.
Reading books like this with children helps to increase their vocabulary, Early Literacy research has shown that children with larger vocabularies have an easier time learning to read when the time comes.

Explore!
Check out the
Toronto Zoo's "Zoo To You"
page to see some of the exciting ways you can learn about animals from home. There are videos, a podcast and Q&A sessions with the keepers who take care of the 5000 animals who live there!
Sloth at the Zoom is a sweet story of a sloth finding her place and some new friendships, when she moves to her new home The Zoom. This is another book that helps expand the vocabularies! It is available on TumbleBooks!
Here at OPL we love sharing
Bob Barner's books
in storytime. They are brightly illustrated, interesting and fun to read! Your lexicon will grow, as you are entertained! Some of our favourites include
Bears! Bears! Bears!, Dinosaurs Roar, Butterflies Soar, and Penguins, Penguins Everywhere
. They are available on
Hoopla.
Can You Make a Scary Face
Join Emily (and friend?), as she hosts today's Saturday Storytime and reads Can You Make a Scary Face by Jan Thomas. After you read with us wait to the end of the video to see our Indoor Scavenger Hunt!
Encouraging children to join in while you are reading helps to build their conceptual-thinking skills. Can You Make A Scary Face is a fun example of a book that involves the reader and their audience in the story. Here are some other examples of highly engaging stories that are available to read with your families.
Read!
ABC Yoga is a beautifully illustrated alphabet story that guides children through simple yoga poses to go along with each letter. This story is a perfect tool to encourage calm family connection during a busy day. Get it on Hoopla.



Read!
For less-calm family fun try the audiobook version of Don't Let the Pigeon Drive the Bus (and others in the Pigeon series) Pay close attention! The Pigeon is famous for trying to trick readers into giving him what he wants. Yelling is encouraged with this story. Get it on Hoopla!
Learn!
After you watch Emily's storytime, you will be hunting for bugs! Use this database to identify them. Do they have a scary face? Or is it just funny?
OPL fan favourite Oliver Jeffers has launched
Stay at Home Storytime
, check out his fun and engaging stories. He even demonstrates how to fold a paper airplane when he reads
The Great Paper Caper.
(Insider information -- the OPL staff are very dedicated fans)
Annie Rose is my Little Sister
Join Sarah, as she hosts today's Saturday Storytime and reads "Annie Rose is my Little Sister" by Shirley Hughes.
After you read with us, enjoy this Indoor Scavenger Hunt!
This week's story is an example of how a book can act as a prompt for talking about feelings and emotions. When we read these types of stories with our children we are not only helping to develop their vocabulary, but helping them to learn to identify and manage their own feelings.
Read!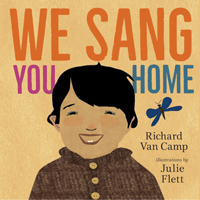 We Sang You Home by Richard Van Camp is a beautifully written story about the bond between parent and child. There is a version on Hoopla that has both English and Cree text.
Read!
The Boy and the Giant, by David Litchfield, is a lovely story about acts of kindness, taking a chance and making new friends. This is one of the OPL staff's favourite picture books of the last few years. Read it on Hoopla.
Read!
A funny and poignant story about a really bad day from TumbleBooks! Ira Crumb Feels the Feelings, by Naseem Hrab and Josh Holinaty, will be all too real for every member of your family.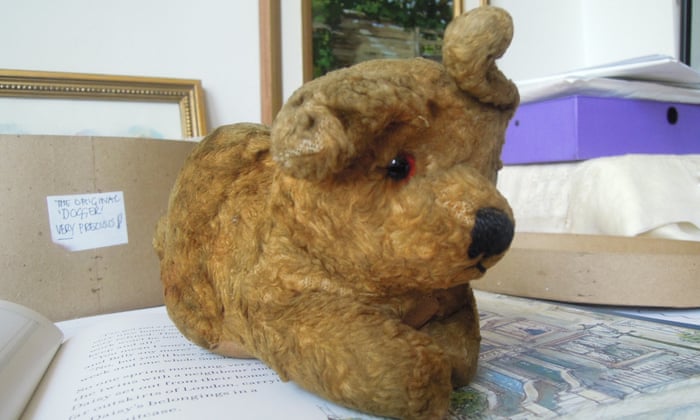 Explore!
Shirley Hughes wrote Dogger about a stuffed animal that became an award-winning book in 1977. This toy now is on display at Oxford's Ashmolean Museum in England. Check out some of their treasures today!
Shark in the Park
Join Chanel, (and friend), as she hosts Saturday Storytime and reads Shark in the Park by Nick Sharratt. After you read with us, enjoy a craft, make a costume and enjoy a Neighbourhood Scavenger Hunt!

One way to share stories as a family is to retell or act out stories together! Here are some stories that your family will enjoy reading and retelling or acting out together.
Read!
Find more books to retell together on Hoopla. What is Chasing Duck? by Jan Thomas, is a great choice. This author-illustrator is a trustworthy storyteller, engaging for every member of your family.
If you've ever felt left out, (or know someone who has), you will enjoy reading, and retelling, Nothing Rhymes with Orange by Adam Rex. Find it on Hoopla.
I Want My Hat Back
Join Erin as she hosts our first Saturday Storytime and reads I Want My Hat Back by Jon Klassen. Join Bear from I Want My Hat Back on a Neighbourhood Scavenger Hunt!
Shared reading experiences are highly beneficial for children, they help to foster positive attitudes toward reading. A great way to share books with children of different ages is to read funny books, here are others that you family will enjoy.
Read!
Find more funny books on Hoopla. All My Friends are Dead, by
Doreen Cronin provides great stories, and big laughs with this series on TumbleBooks.
Explore!

Author Mac Barnett has a Instagram Book Club and he has featured Jon Klassen.
Find more stories to share together from the TumbleBook Library. Read from your computer or download the TumbleBook app to your tablet or smartphone! Need online storybook recommendations? Email us for your next great story!
Do you need a Library card? Find out more information on Library Memberships.
Need help with our online resources? Email us with your questions.